10' Curved Backlit Hopup Trade Show Display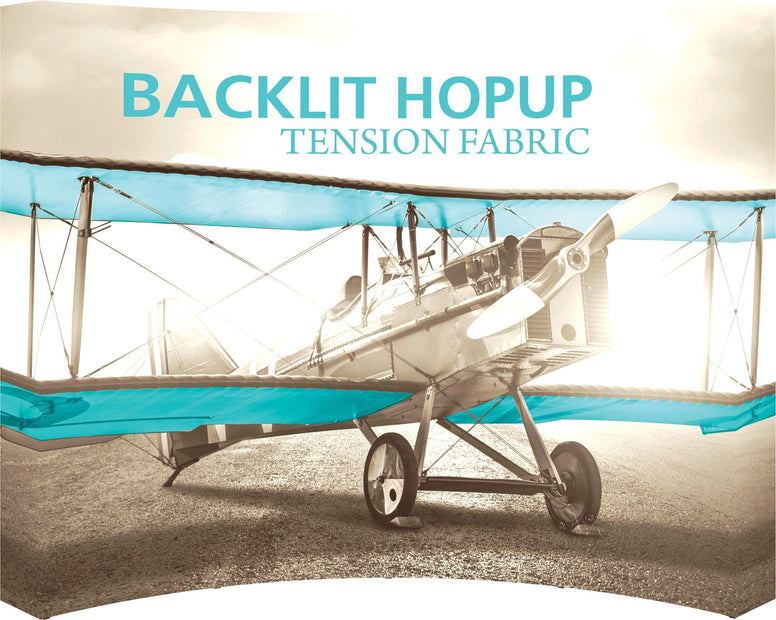 Did you know that Tradeshowjoe has two large warehouses (Versailles & Louisville) full of quality pre-owned displays, former rental inventory, cases, parts and related accessories.

Put our 20+ years of experience, network and knowhow to work for you!
This product is unavailable
Tradeshowjoe
has been producing displays for 24 years and going strong! Although a lot has changed in the industry and the internet has sure blossomed.... we are still as committed as ever to helping our customers to effectively market at trade shows, conferences or expositions. You benefit from a company that has attended and exhibited at 100s of trade shows across the country. We've been in this industry since the mid 1990s and there isn't much we can't do! Give us chance to be your secret weapon.
We are big enough to get you what you need and small enough to care!
Hopup Displays have a proven design that has stands strong through the test of time. They have remained one of the most innovative and convenient display concepts ever since they were first brought to the market. This 10' curved backlit version of the Hopup display includes internal LED lights that make the graphic glow from behind.
The frame is similar to a standard pop-up frame, but there is one large fabric graphic instead of panels. The fabric has Velcro around the edges to attach to the frame, presenting beautiful full-color printed artwork. The LED lights are designed to be inserted inside the frame, behind the graphic. They bring out the color and illuminate the front of the display evenly by shinning through the fabric.
Includes rear diffuser panel, LED lights, 4x3 quad frame, graphic, power supply, and hopup frame roller bag
Full-color Dye-sublimation Printed Fabric Graphic
Printing service included (Design service available as needed)
Graphic Dimensions: 137.5" W x 89.5" H (+bleed)
Display Dimensions: 116.25" W x 89.5" H x 33" D
You may also like