TSJ Black Light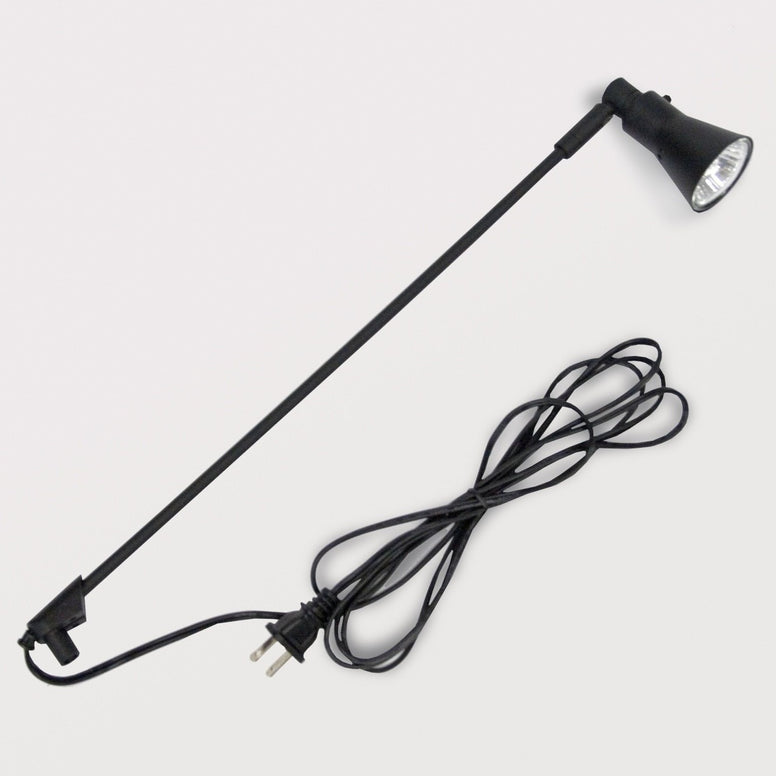 Tradeshowjoe
has been producing displays for 24 years and going strong! Although a lot has changed in the industry and the internet has sure blossomed.... we are still as committed as ever to helping our customers to effectively market at trade shows, conferences or expositions. You benefit from a company that has attended and exhibited at 100s of trade shows across the country. We've been in this industry since the mid 1990s and there isn't much we can't do! Give us chance to be your secret weapon.
We are big enough to get you what you need and small enough to care!
This simple, yet affective banner stand light mounts directly to the top of your banner stand pole. No worries when bringing it to Vegas, because the 50 watt enclosed bulb makes it Las Vegas approved!
Light Head Diameter: 2"
Light Head Depth: 3"
Light Head Adjustable Angle: 90"
Neck: 16"
Cord: 8.6ft
Wattage: 50w
Las Vegas Approved - this light meets the standards for use at Las Vegas conventions
Ready to get started or have additional question? Contact us!
Toll-free: 866-821-1520
Email: info@tradeshowjoe.com
You may also like